WELCOME
We invite all independent doulas of Singapore to become a part of our community. We offer mentorship for trainee doulas and ongoing support and development for certified doulas.
We welcome all doulas in Singapore who are certified with or currently studying with internationally renowned institutions like CBI or DONA.​
This is to ensure that our doulas fulfil certain requirements with regards to knowledge and skills necessary to serve their clients.
If you are certified, but have trained with a different school, you're welcome to submit your application which will be reviewed by a dedicated team within the executive committee.
Members of our society must adhere to our philosophy and abide by our Standards of Practice and Code of Ethics. Download full document here.
Please be aware that it is a prerequisite for all aspiring members to attend a Doula Briefing Session before you can take clients and become a member. These briefings are held four times a year.
If you would like to join, please email [email protected]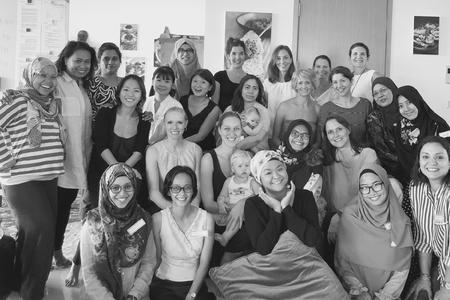 AS OF SUMMER 2017, ​THE NATIONAL UNIVERSITY HOSPITAL ONLY ALLOWS ACCESS TO DOULAS WHO ARE A MEMBER OF DOULAS OF SINGAPORE. IT IS EXPECTED THAT OTHER HOSPITALS WILL FOLLOW SUIT.
BENEFITS OF MEMBERSHIP
Monthly group meetings which allow for reflective practice and continued learning.
Mentorship for trainee and newly qualified doulas.
Platform for communication, support, exchange of information, and social interaction.​
Access to the most up-to-date information regarding hospital standards and procedures.
Inclusion in our registry of members which expectant parents in Singapore can use to find a doula to support their journey to parenthood.​​​